Easter is just around the corner and we wanted to do something special to celebrate with you. We've given our team members an Easter makeover, creating an exciting Easter egg hunt game for you to participate in.
Starting Monday March 27th we will post an animated GIF on our team page every day until Friday March 31st. Each GIF will feature one of our team members who has been transformed with an Easter theme. Your challenge is to spot the team member who has had the makeover and send us an email with your answer. Everyone who correctly identifies the team member of the day will be entered into a prize draw. The more days you participate, the more chances you have to win.
Here's how to enter:
1. Go to our team page each day – www.acumenfieldwork.com/team
2. Click on the team pictures until you find the one you think has been given a makeover.
3. Email your answer to becki@acumenfieldwork.com
Prizes include: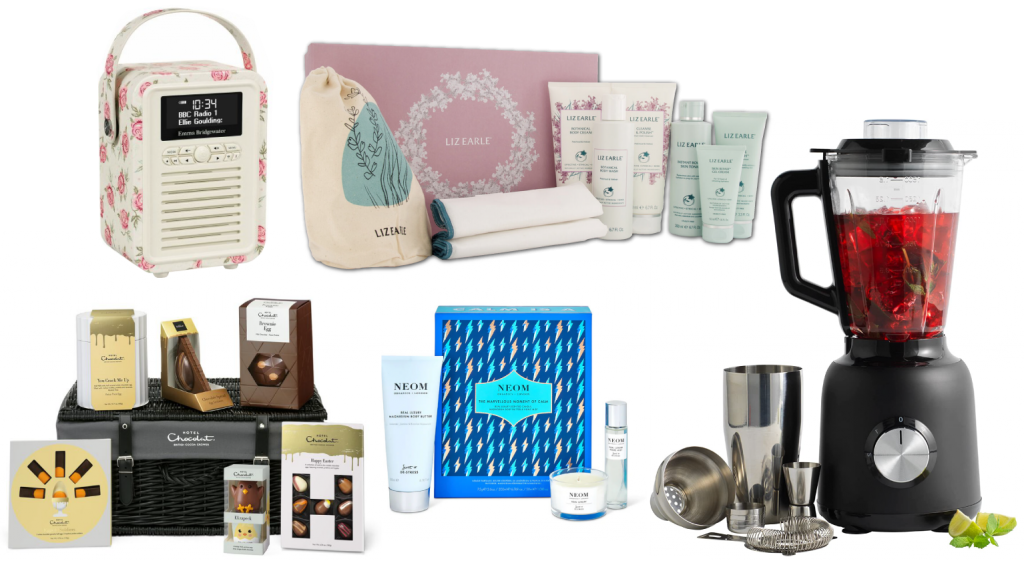 Hotel Chocolat: The Ultimate Easter Hamper
Is there anything better than finding a luxurious Easter egg this time of year? Well, we think there might be — finding a whole hamper of them! Nestled within the chic wicker basket of The Ultimate Easter Hamper, you'll uncover an array of petite and large treats for all the family. There's something for everyone in this comprehensive collection, though it might be hard to know where to start…
Liz Earle: Eight Piece Patchouli & Vetiver Gift Set
With a fresh, earthy scent featuring notes of warm patchouli and woody vetiver essential oils, this luxurious body care set blend soothes and helps skin retain moisture to provide long-lasting hydration, while delicately scenting skin. Powered by ingredients expertly selected for their efficacy, including shea butter, avocado oil, echinacea extract, hops extract, borage and natural source vitamin E.
Salter: Professional Mixologist Kit
Bring the bar home and mix cocktails your way whether it be blended, shaken or stirred thanks to the Salter Professional Mixologist. This generous 1.5L glass jug blender is perfect for making a delicious round for friends and family. With 2 speed settings and a detachable design, this 800W mixer crushes ice cubes and frozen fruit with ease. Get the complete at-home cocktail experience using the included cocktail shaker, strainer and jigger to turn everyday ingredients into artisan cocktails.
NEOM: Three Piece The Marvellous Moment of Calm Gift Set
Create your very own marvellous moment of calm with this blissfully relaxing collection which contains a Real Luxury Magnesium Body Butter, Home Mist and a Scented Candle. Taking time to create calm is something we're passionate about. The NEOM Scent To De-Stress range has been specially formulated with natural fragrance, which not only smells wonderful but also has a deeply calming effect on the mind and body. A complex blend of the purest possible essential oils, including lavender, jasmine and Brazilian rosewood, all expertly blended to help you feel calm and banish stress.
Emma Bridgewater: Monty Portable Dab Radio
The Polka Dot Monty is a Which Award-Winning Best Buy Digital & FM Radio and portable Bluetooth speaker, designed in partnership by Emma Bridgewater and British audio brand MyVQ. With DAB/DAB Digital & FM Radio, Auto scan, wireless Bluetooth, 3.5mm aux in, USB port for charging, Acoustically designed case and ultra-wide full range stereo speaker, EQ with presets and MyEQ to personalise settings and Alarm Clock with Weekday and Weekend settings, as well as Snooze, Sleep and Countdown.
We hope you enjoy this festive game and look forward to celebrating Easter with you. If you have any questions, please don't hesitate to reach out to us.